Visa Information

---
VISA REGULATIONS
Whether you need to apply for a visa before traveling to Mexico depends on which country issued your passport, or where you have legal residency, or whether you have APEC business travel privileges.  This article explains who, and who does not, need to apply for a visa before traveling to Mexico.
You do NOT need to apply for a VISA for travelling to Mexico IF: 
1) Your passport is issued by one of the countries on the  'exempt' list and you intend to travel to Mexico for leisure and business trips of 180 days or less; OR
2) If you don't hold a passport from one of the countries on the 'exempt' list, but you do hold a current residency visa or permit for the United States of America, Canada, Japan, the United Kingdom, or any country that is signatory to the European Schengen Area; OR
2a) If you don't hold a passport from one of the countries on the 'exempt' list, but you do hold a current visitor visa for the United States of America; OR
3) You are legal resident of Mexico (Residente Temporal or Residente Permanente – formerly FM3/FM2); OR
4) If you don't qualify under 1, 2, or 3 above, but you do hold a currentAPEC/ABTC business traveler's card with pre-clearance approved by Mexico.  
Citizens of the following countries do not require a visa:
Andorra, Argentina, Aruba, Australia, Austria, Bahamas, Barbados, Belgium, Bulgaria, Canada, Chile, Costa Rica, Cyprus, the Czech Republic, Denmark, Estonia, Finland, France, Germany, Great Britain, Greece, Hong Kong,* Hungary, Ireland, Iceland, Israel, Italy, Japan, Latvia, Liechtenstein, Lithuania, Luxembourg, Malta, Monaco, Netherlands, New Zealand, Norway, Panama, Poland, Portugal, Puerto Rico, Romania, San Marino, Singapore, Slovakia, Slovenia, Spain, South Korea, Sweden, Switzerland, The United States of America, Uruguay or Venezuela
*Chinese citizens with passports issued by the Hong Kong Special Administrative Region.
APEC Business Travel Card
Holders of passports issued by the following countries who possess an APEC Business Travel Card (ABTC) which states on the reverse that it is valid for travel to Mexico can enter visa-free for up to 90 days.
ABTCs are issued to nationals of:
For countries that don't need a visa, a Mexico Visitor's Permit (FMM) will need to be filled out in place of a visa. This is a simple form: pick one up from the check-in counter at the airport and fill it out on the airplane before you land or you can acquire one at all land border crossings. If the airline you are traveling with does not have any forms at the check-in desk or on-board the plane, don't worry, you can get one when you land in Mexico and fill it out before you line up to have your documents checked and stamped by the officials at the airport.
Mexico charges a fee to all tourists and business visitors arriving in the country. The fee is approximately US$22, and the money collected is passed to the Tourist Ministry to promote Mexican tourism.
Airlines normally collect the permit fee on behalf of the Mexican government and include the cost within the total airfare (under 'taxes and surcharges'), so in the majority of cases, there will be no need for you to pay the fee separately.
YOU DO NEED TO APPLY FOR A VISA BEFORE TRAVELING TO MEXICO IF:
You don't hold a passport from one of the countries on the 'exempt' list, and you do not qualify under points 2, 3, and 4 above.
YOU WILL NEED A VISA if you are a citizen (and do not hold a Visa for the United States in your passport) of:
Afghanistan, Albania, Algiers, Angola, Antigua and Barbuda, Armenia, Azerbaijan, Bahrain, Bangladesh, Belarus, Benin, Bhutan Bolivia, Bosnia and Herzegovina, Botswana, Brazil, Brunei, Burkina Faso, Burundi, Cambodia, Cameroon, Cape Verde, Central African Republic, Chad, China, Colombia, Comoros, Congo, Congo, Rep. Dem (Zaire), Cote d'lvoire, Croatia, Cuba, Djibouti, Dominica, Dominican Republic, East Timor, Ecuador, Egypt, Eritrea, Ethiopia, Fiji, Gabon, Gambia, Georgia, Ghana, Grenada, Guatemala, Guinea, Guinea Bissau, Haiti, Honduras, India, Indonesia, Iran, Iraq, Jordan, Kazakhstan, Kenya, Kiribati, Korea, North, Kuwait, Kyrgyzstan, Laos, Lebanon, Lesotho, Liberia, Libya, Macedonia, Madagascar, Malawi, Maldives, Mali, Marshall Islands, Mauritania, Mauritius, Micronesia, Moldova, Mongolia, Morocco, Mozambique, Myanmar (Burma), Namibia, Nauru, Nepal, Nicaragua, Niger, Nigeria, Oman, Pakistan, Panama, Palestine, Papua New,Guinea, Paraguay, Peru, Philippines, Qatar, Russian Federation, Rwanda, Sahrawi Arab Dem. Rep., Saint Kitts and Nevis, Saint Vincent and the Grenadines, Salomon Islands, Sao Tome and Principe, Saudi Arabia, Senegal, Serbia and Montenegro, Seychelles Islands, Sierra Leone, Somalia, South Africa, Sri Lanka, Stateless Persons, Sudan, Surinam, Swaziland, Syria, Taiwan, Tajikistan, Tanzania, Thailand, The Bahamas, Timor-Leste, Togo, Tonga, Trinidad and Tobago, Tunisia, Turkey, Turkmenistan, Tuvalu, Uganda, Ukraine, United Arab Emirates, Uzbekistan, Vanuatu, Vietnam, Western Samoa, Yemen, Zaire, Zambia, Zimbabwe.
PLEASE PL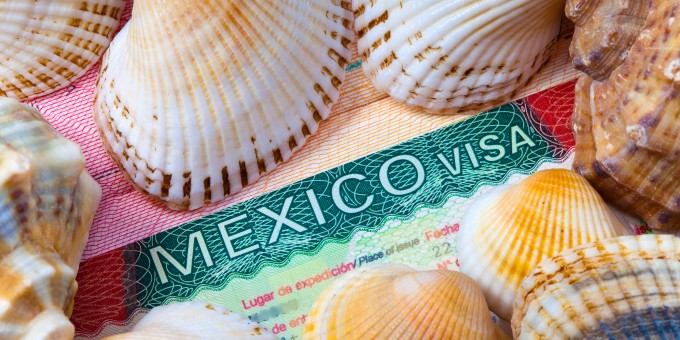 AN WAY IN ADVANCE TO SECURE YOUR VISA.  ITS BEST TO CHECK WITH YOUR LOCAL MEXICAN EMBASSY OR CONSULATE AS SOON AS YOU CAN.
WE ARE HERE TO HELP AND SUPPORT YOU IN THIS PROCESS.